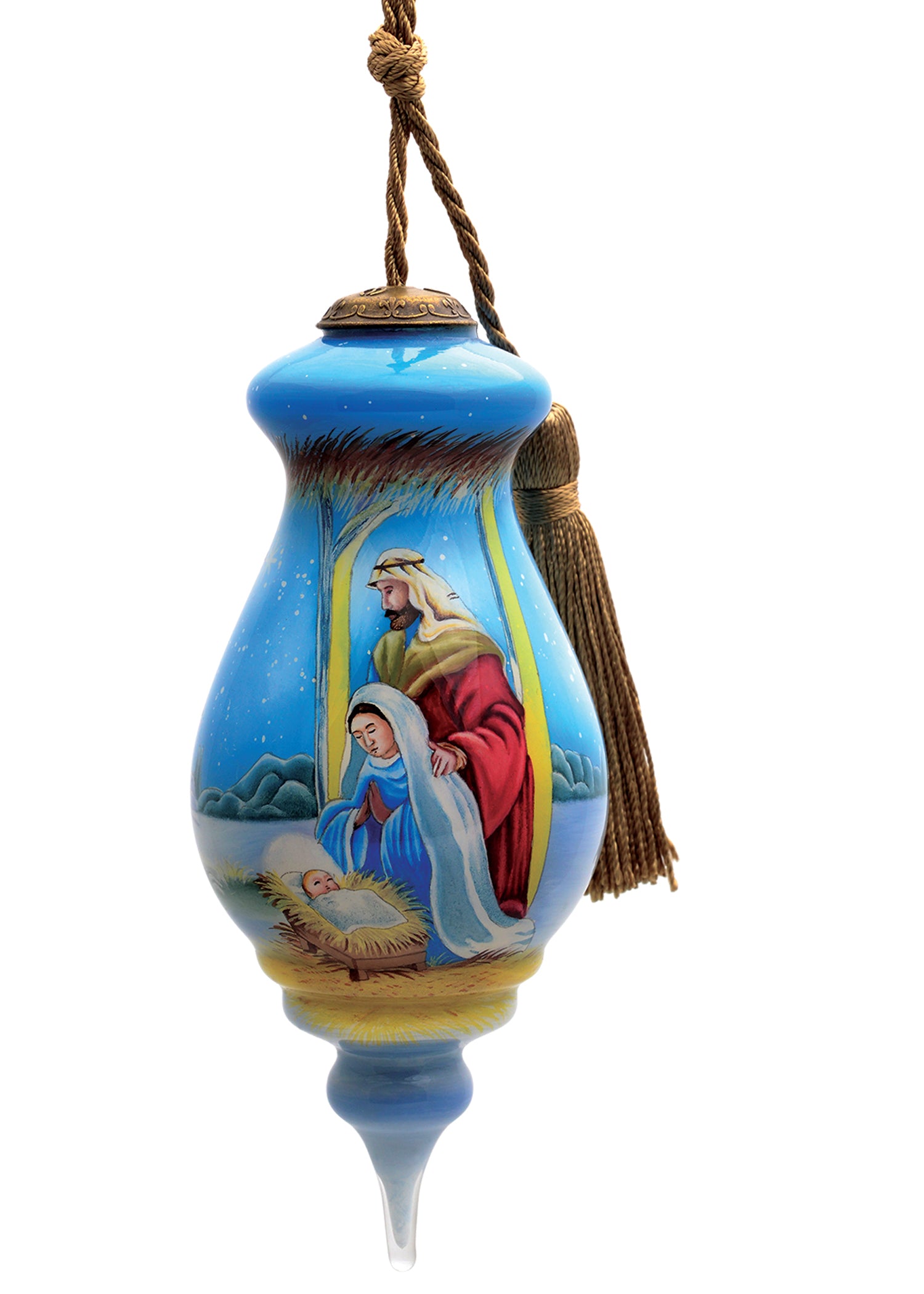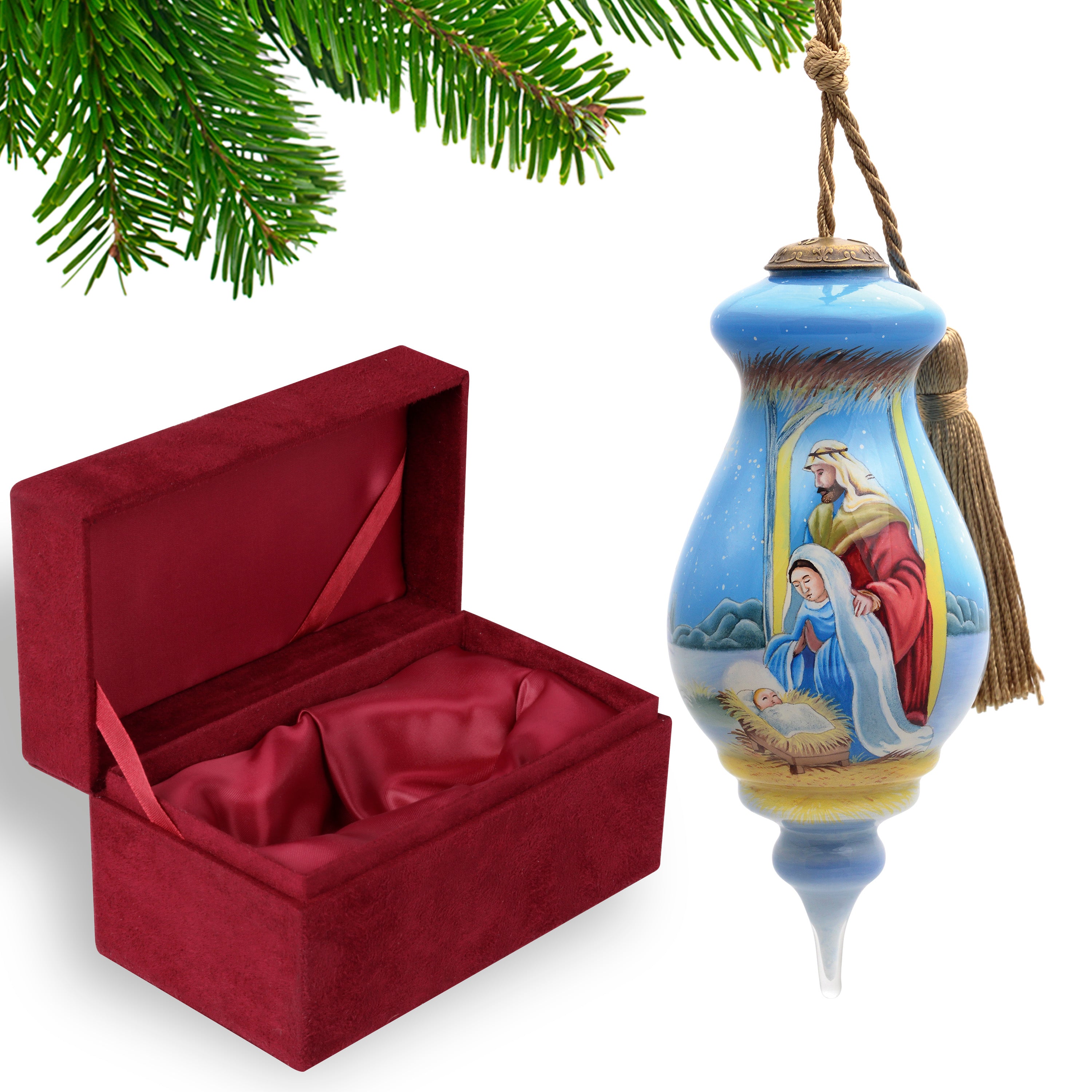 Baby Jesus is Born Religious Glass Ornament
This Inner Beauty ornament is intricately hand-painted on the inside of mouth-blown glass using the ancient Chinese technique of reverse hand-painting.
Each image is created using thousands of delicate paint strokes applied to the inside surface of the glass, resulting in a truly unique work of art.
Each ornament is beautifully packaged in a satin-lined, brushed suede gift box which includes a full-color story card describing the technique of this ancient art form.
An adjustable antique gold-colored cord with tassel provides a beautiful and easy way to hang each ornament on a Christmas tree or a decorative ornament stand.
2.75" width, 3.75' height, Inner Beauty Spire Glass shape.
Baby Jesus is Born Religious Glass Ornament
I saw this at my sisters house and loved it so much that I wanted one for myself. I also gave one as a gift for Christmas. It is truly beautiful.
Given as gifts for Christmas... Loved by everyone!
Lots of compliments on this. Great decoration!